SYSTEM REQUIREMENTS
Photo No-No! Version 1.4a will work with most Windows based systems. It is compatible with all major Internet Service Providers, all major Internet related programs and browsers, and America On-line.
Operating System: Windows 95/98/Me/NT/2000/XP/Vista
CPU: Pentium II, Pentium III, Pentium 4 or higher, Celeron or AMD Athlon (K6/2 or higher) processors
Memory: Minimum 64 MB RAM
Disk Space: Minimum 100 MB
Internet Browser: Internet Explorer, Avant, Netscape, Mozilla, Opera or other major browser. Currently, AOL Dial-up users must use a browser other than Internet Explorer for effective results.

Photo No-No! works great with other Parental Controls, both with those built into your Internet browser, and with those programs that block words and web sites – such as Cyber Sitter or Net Nanny.
Photo No-No! works as a firewall between your browser and the Internet. It scans images as they enter your computer before the browser displays them. Therefore, it works with all browsers that support local proxy servers and all Internet Service Providers that support local proxy servers.
Photo No-No! will be available on other operating systems such as Macintosh, Solaris, and Linux in 2007.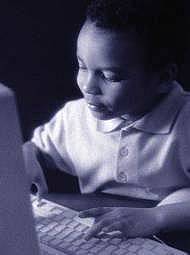 What Photo No-No! users are saying:
"It's so user friendly it fits the whole family."
- Sandy G.